Visions 2015 Dinner Auction
Item List - Live Auction-Color White
L101
Shoot with the Sheriff
$200
Shoot with the Sheriff, John Snaza! What great fun you will have at lunch and shooting practice with the Sheriff, John Snaza!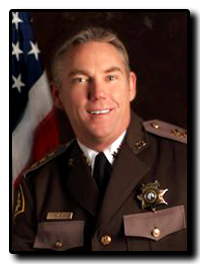 Xbox One was designed to be the most advanced gaming console ever, and the best entertainment console. An 8-core x 86 processor lets you instantly switch between a game and your favorite entertainment apps with ease. 8GB of RAM and a 500GB hard drive gives you plenty of memory for your games, demos, movies, apps, music, and more. Also included are three games, t-shirt, XBOX LIVE for one year!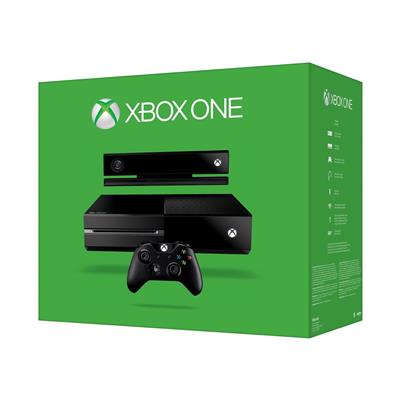 L103
Weekend in Leavenworth with Rafting and Wine
$1,000
Spend the weekend in Leavenworth and enjoy a condo that sleeps up to five. During your stay, spend a day Whitewater Rafting for four and then enjoy a Wine Tour for four with Blue Sky Outfitters. Dates to be determined by bidder and donor. EXP 4/2016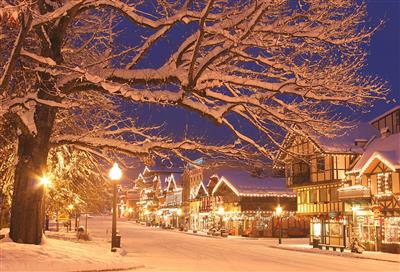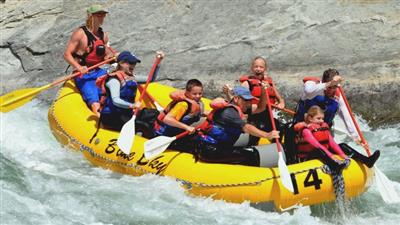 Paul & Ashley Nielson, Brad & Terri Sarver - Blue Sky Outfitters
Honor your family, your favorite teacher, a grandparent--no matter whom you choose; our new ECS Library will be named in their honor for the entire 2015-2016 school year.
L105
Deluxe Garden View at the Grand Wailea - Maui, HI
$2,500
Pack your bags for a fun and relaxing vacation for 5 days and 4 nights in a Deluxe Garden View bedroom with 2 queen beds or 1 king at the world renowned Grand Wailea Resort on Maui. Four Diamond Award in 2009 and #1 Hotel Spa in Travel & Leisure magazine. Create memories for a lifetime. Make it a romantic getaway for two and enjoy the private Hibiscus Pool or stroll along the secluded sandy beach of Wailea while enjoying the beautiful sunset. Ladies will enjoy shopping next door at the upscale Wailea shops. If you want a family get-away, the kids will have a great time at the Wailea Canyon Activity Pool. There are 9 pools to choose from, including four jungle pools, four slides, a whitewater rapid slide, a Tarzan Pool with rope swing and an infant pool. Scuba diving pool available for those tempted to learn how to scuba dive. Either way, you will remember it as an awesome vacation.

As an additional treat - a $300 gift card is included to be used for a wonderful meal or in the spa!

Black out dates apply based on availability. Daily resort fees included in package. Exp: April 30, 2016.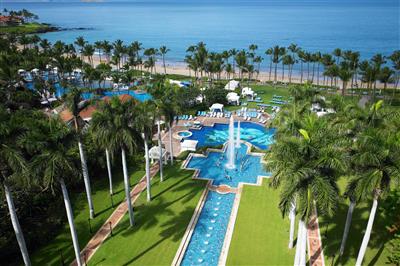 Trent & Laura Matson, Grand Wailea Resort Maui
L106
Milk & Cookies with your Preschool Teacher
$100
Once upon a time, there was a pre-school teacher that everyone loved, and she loves to bring milk and cookies to your home and read a betime story to your child. Give your little one a storybook evening with the preschool teacher of your choice! Call 30 days in advance to schedule. Expires April 30, 2016.
L107
Complete Business IT Servicing
$1,800
74bit, Inc. is an IT as a Service company focused on solutions that will meet the changing needs of your modern business organization. As the purchaser of this item, you will receive 8 hours of on site time with a 74bit, Inc. System Administrator to help improve technology and increase productivity at your place of business. This includes a consultation to determine the needs and purposes of the current systems in place and discuss how to maximize them using modern techniques as well as run updates and clean up your current computers and systems.
L108
6 Hours of Electrical Work or Christmas Light Hanging and Removal
$700
6 hours of electrical work and up to $100.00 in electrical parts in conjunction with the job we perform for you OR hanging and taking down your Christmas lights with our 40' bucket truck.

Restrictions: Bucket truck must be able to fit in your driveway and reach the eaves of your house. Winning bidder must supply the Christmas lights and hooks and extension cords. Winning bidder must contact us by November 1, 2015 if they choose to have us hang their Christmas lights to ensure we can get them on the schedule.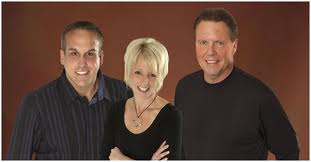 Josh and Krista O'Byrne, Capital Electric
L109
2016 ECS Fund an Item-Tuition Assistance Fund
$38,000
Let's make a difference in the lives of children. Give them the gift of an amazing Christian education. Help those who would otherwise not be able to participate in what we have to offer at ECS -- integrating excellent education with devotion to Jesus Christ. For the 2015-16 school year scholarship funds made it possible for 8 families (10 children) to attend ECS. We have a total commitment of $38,000 in tuition assistance each year. Please assist in this worthwhile investment. Thank you.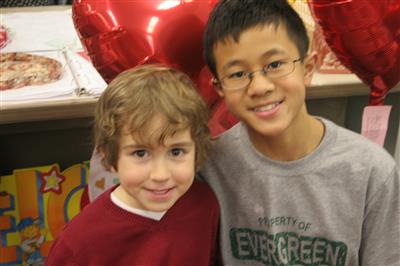 L110
Fund an Item-TECHNOLOGY
$54,000
Our plan is to purchase 30 new iMac desktop computers for our computer lab AND purchase an additional 60 Chromebooks to create a one-to-one digital learning environment. Please help us reach our goals!

L111
First Class to Las Vegas
$1,715
Enjoy a fabulous get-a-way for 2 to Las Vegas!
Begin your December with a 3 night stay at the NEW Tropicana. Everyone needs an enjoyable moment before the chaos of Christmas sets in.
2 - 1st class plane tickets will drop you into a whole different mind set. Enjoy 3 wonderful nights at the NEW Tropicana. Experience the excitement of Las Vegas at the casually elegant Tropicana Las Vegas – a DoubleTree by Hilton Hotel. With acclaimed restaurants, premier entertainment options and unsurpassed service, this unique Las Vegas Strip hotel has a distinctive South Beach rhythm and vibe. December 3-6, 2015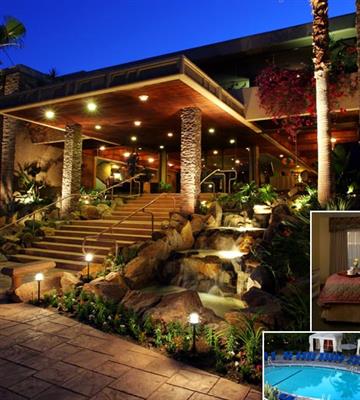 Aaron and Judy Koelsch, Friends of ECS
L112
Principal of the Day
$300
So...what DOES a Principal do all day? Mr. Hackett invites you to do just that - be the Principal for the day and find out! Being the Principal includes lunch out and your choice of a school spirit day theme. Date and plan for the day to be worked out with Mr. Hackett.
L113
Adult Milestone Party by Hoopla's Events
$800
Perfect for your special someone to celebrate their milestone birthday. Celebrate with 20 of your closest friends and $200 of appetizers from Sushi House for a wonderful evening to remember forever!

L114
Guided Fishing Trip
$400
Do you love to fish? If so, then this guided salmon fishing trip for 2 is the perfect package for you! All of your top quality fishing gear and tackle is provided on a 18' boat. Brian is fully licensed and insured. Please remember your fishing licenses. Catch record cards are required and must be purchased before the trip. Good for September - December. Don't forget to bring your own lunch!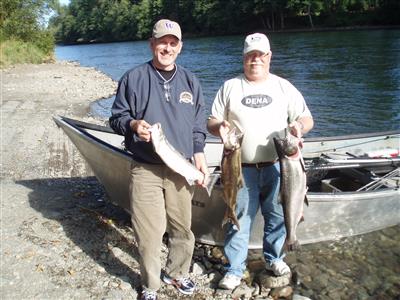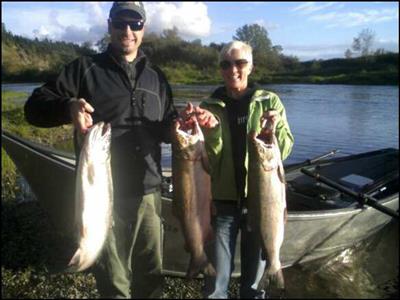 Brian and Kathleen Oldfield
L115
South Sound Magazine
$3,600
Josh Dunn, owner and publisher of South Sound Magazine and 425 Magazine is a huge supporter of Christian Education. Because of this he is offering a full page ad in South Sound Magazine. A dedicated magazine that covers news related to home and garden, events, arts and entertainment, food, drink, fashion, shopping, and health. Ad must be camera ready. EXP 12/2015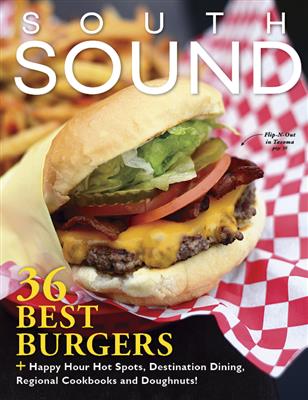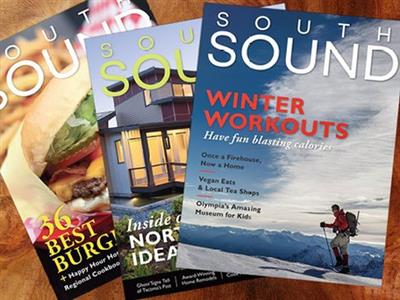 L116
Princess Birthday Party for 12 with Miss Thurston County
$880
Let Hoopla Events do all the work for your child's next party with a Princess Party for 12! With a mutually agreed upon date, Hoopla Events will work with you to plan a Princess Party. They will coordinate the invitations, party favor assembly, and some party décor. You provide the venue/location!
The table for 12 will include cups, plates, napkins, tutus, wands, and favors for each person. The dessert table will feature custom Princess sugar cookies and Princess cupcakes. Trendy party supplies sold by Hoopla Events will also be featured in the party.
Special appearance by our very own, Miss Emily Hamack, Miss Thurston County!
$150.00 Birthday Package- Printing of invitations, thank you notes, water bottle labels, banner, and party circles donated by Print Ready NW.
$30.00- Gift Certificate for one dozen Princess themed cookies donated by The Sugar Canvas Boutique Bakery.
$700.00- Princess party birthday planning, assembly, and set up donated by Krista O'Byrne from Hoopla Events.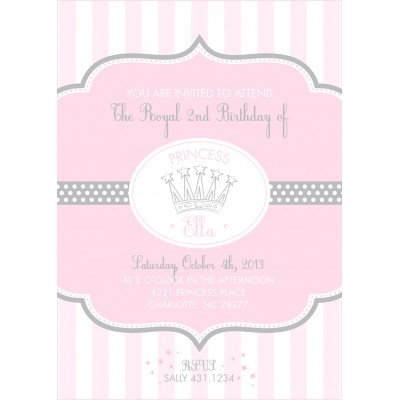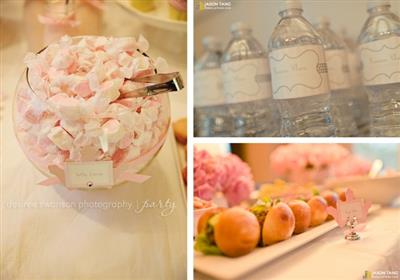 Hoopla Events, Miss Thurston County
L117
BBQ with Pastor Jim Ladd
$500
Winter's finally over! No more chillin'. Here comes the season for some outdoor grillin'. Join Pastor Jim and Sue Ladd on a mutually agreeable time where 5 couples can enjoy Jim's famous BBQ meal. Lots of fun will be had as Jim and Sue teach you the art of playing yard games like Corn Hole and Ladder Golf.
L118
G. Miller of Olympia
$310
Gentlemen, it's time to get ready for summer. Tencel jeans and a shirt from Tommy Bahama Denim. These have a more contemporary fit and are incredibly comfortable. They feel like silk, but perform and wash like cotton. Finish the look with a pair of leather dress sandals from Olu'Kai. Retail Value $306.
Shirt is available in 4 colors, sizes S-XXL
Jeans are available in 2 colors, sizes 30-42
Sandals are available in many styles and color, sizes 8-14

Pick up your items in store by 9/1/2015
L119
Groovy Signature Escape
$3,000
Begin your adventure with 2 First Class airfare to Palm Springs. Relish in this 5 day and 4 nights amazing trip of a lifetime! This boutique hotel welcomes you to a romantic retreat unlike any other. Korakia Pensione offers a unique and relaxing getaway from day to day reality. Crafted after a Mediterranean-style pensione, Korakia blends the silhouette of Tangier with a whisper of the Mediterranean.

Begin the day with a complimentary full-cooked breakfast in the Moroccan courtyard. Soothe your soul poolside, seek healing through yoga or pamper yourself with our spa offerings. Curl up with a vintage book from the library lounge. Join a game of bocce ball or explore downtown Palm Springs on one of our complimentary bicycles. Relax and refresh with the Moroccan tea service each afternoon.

Lanterns and fire-pits flicker, illuminating the heated pools at night. Classic and foreign films glimmer on a nearby screen. A Moroccan daybed beckons for stargazing. Nightly turn-downs are done in the European tradition.

Bedouin Room
This spacious room in the courtyard adobe has an arched entryway, Queen-size built-in bed, stone shower, sitting area and private patio. Room includes homemade breakfast daily.

Enjoy a complemantary couples' massage one day and order in lunch another, an outdoor movie area, and complimentary bikes to get around are available as well.

On your final evening enjoy an amazing dinner at the famous Spencer's Restaurant where they are known for culinary excellence.

A once in a lifetime experience for you and your main squeeze!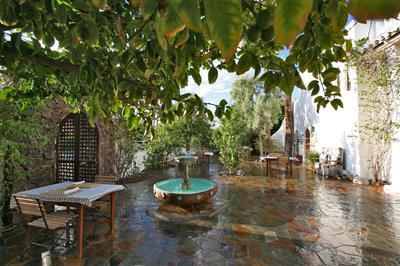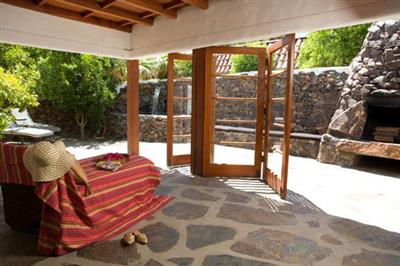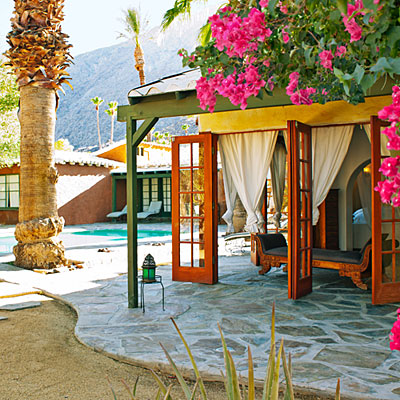 L120
We're Building a Playhouse!
$1,700
This is the cutest custom built, hand-crafted Playhouse you have ever seen! Johnson Custom homes is an expert at making your child(ren) feel like they live in their dream home. This playhouse is a perfect addition to your outdoor play area and will bring hours of imagination time for your child(ren).
L121
Guided Snowmobiling Trip
$1,000
Let it Snow, Let it Snow, Let it Snow! Enjoy a full day of SNOWMOBILING in the beautiful Cascade Mountains. This package includes one Full Day of snowmobiling for (4) adults (children over 16 considered depending on experience). Transportation from Olympia to the mountains and full day of guided riding is included. All the snow clothing, helmets, gloves, boots, etc. are provided.....all you need to bring is a sack lunch! Experience is not necessary; this package can be used by people who might want to go snowmobiling for the first time, or it can be customized for more experienced riders. We have saying in our family; "Pray for Snow!"
L122
Matt Hasselbeck Autographed Football
$100
Add this amazing autographed Matt Hasselbeck football to your collection!
Three time Pro Bowl quarterback, Matt led the Seattle Seahawks to six playoff appearances and a Super Bowl; he was selected into three Pro Bowls and an All-Pro selection. Following 10 seasons with the Seahawks, he joined the Tennessee Titans in 2011.
L123
Yacht Day at Lake Washington
$600
Enjoy a wonderful day on a beautiful 36' Searay. Our very own Alex & Tammy Bunn will host 6 adults for lunch and a 4 hour day in the sun! Date to be agreed upon together.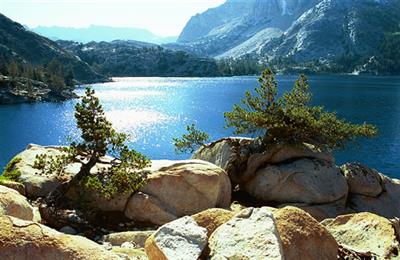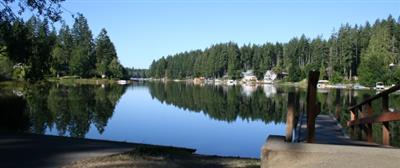 L124
SUNRIVER GET-A-WAY
$2,800
HERE IS A BEAUTIFUL 3 BEDROOM, 3 1/2 BATH SUNRIVER TOWN HOME (2200 SQ). GYM, AND HOT-TUB ON SITE, CLOSE TO VILLAGE. SLEEPS 6. NO-SMOKING OR PETS. AVAILABLE DECEMBER 17-24TH, 2015. THANKS ALEX & M'LISSA SOLIS
L125
Secretary of State, Kim Wyman
$300
Ever thought of taking a run at politics? Here's your chance to meet with one who has and is making a difference for Washington State. Kim Wyman, our Secretary of State, would like to offer a tour of the office for 8 people, followed by wine and heavy hors d'oeuvres. Schedule before December 2015. She will also give you the rundown of life at the Capitol. This will be a great time and a memory for everyone.
Secretary of State, Kim Wyman
L126
VIP Tacoma Rainiers Tickets
$500
Here are 4 tickets to the 2015 Tacoma Rainiers in the new exclusive Dugout Club. Includes dinner, drinks, and a private tour that will give you 100% access to the stadium and ball field. So bring your cameras and make a memory. Front Row Seats - right behind the Catcher! Schedule soon for best availablity.
L127
One Night Stay In A Family Suite at Great Wolf Lodge
$720
Family time just got cozier in this spacious and comfy suite that's ready for you at the Great Wolf Lodge. This suite features two queen size beds, full size bath, semi-private living area which includes a full-size sofa-sleeper and a 27" TV. Also included are 4 water passes AND a $360 gift certificate that you can use for food or another nights stay!
Redeemable only at Ground Mound, WA location.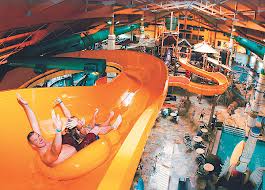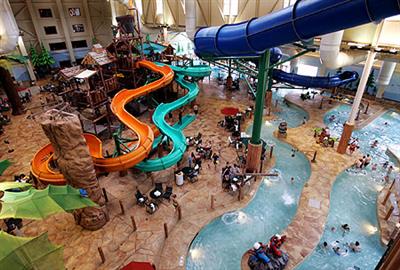 L128
LET'S DUNK THE TEACHERS!
$100
Just in time for summer fun, join former Secretary of State Ralph Munro, Nancy Munro and Jim and Bobbe Haley of Thurston First Bank, for an afternoon at Triple Creek Farm on Mud Bay. This event will be a full blown BBQ with all the fixin's. There will be games and a DUNK TANK where our very own Principal Leo Hackett and several ECS teachers will be at the end of your excellent aim. Don't miss out on all the fun. UP TO 10 FAMILIES WITH A MAXIMUM OF 50 PEOPLE TOTAL! LETS GET WET ON SUNDAY, AUGUST 16th.

Ralph and Nancy Munro, Thurston First Bank
L129
Seats Behind Home Plate~at a Mariner's Game
$360
Take advantage of this amazing Mariner's Auction package. Here are 2 tickets to TWO games: Saturday, May 30th 7:10pm game where the Mariners are playing the Cleveland Indians. Section 129. AND tickets for the Tuesday, July 7th game at 7:10pm Section 129 where the Mariner's play the Detroit Tigers. BOTH TICKETS have ballpark garage parking passes and BOTH TICKETS are behind home plate.
Ten special guests will partake in an extraordinary fine dining experience at the 2016 Visions Dinner Auction where we will be celebrating our 41st Anniversary. The King's Table will be the only table to have all the extras -- chilled sparkling cider, fabulous hors d'oeuvres plus a sweet gift. Bon Appetite!
L131
Signed Seattle Sounders Jersey!
$200
Are you a Seattle Sounder fan? Here is your chance to own a piece of history with a signed Seattle Sounders Jersey signed by the entire team! GO SOUNDERS!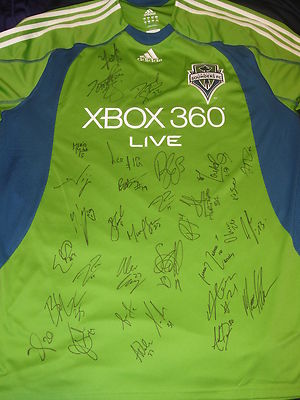 Tom Dutra, John and Mindy Hayes
L132
Coeur d'Alene Getaway with golf and a trip to Silverwood Theme Park
$600
There is something magical about a visit to Coeur d'Alene...

With idyllic landscape, year-round activities, and its spectacular setting at the shore of one of America's most beautiful lakes, it is no wonder Coeur d'Alene has been christened the "Playground of the Northwest".

At the Coeur d'Alene Resort we have mastered the art of relaxation. With luxurious accommodations, rejuvenating spa treatments, scrumptious cuisine, and breathtaking holiday displays, this four-star resort continues to be the destination of choice for discerning travelers worldwide.

This package includes one night stay in the Park Tower. Their signature bed features a pillow-top mattress, luxurious fine linens and duvets with down pillows. Room amenities include cotton robes, luxury toiletries, 32" flat screen TVs, and in-room movies.

Enjoy dinner at the resort with a $100 gift certificate. There are several locations to choose from, Whispers, Beverly's, or the Floating Green Restaurant.

You won't believe the fun you have with these 2 passes to the Silverwood Theme Park (exp 9/27/15).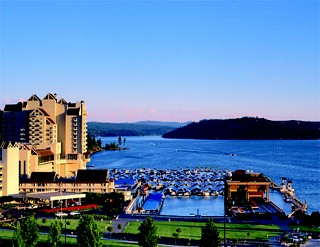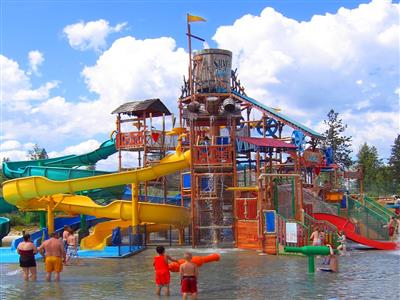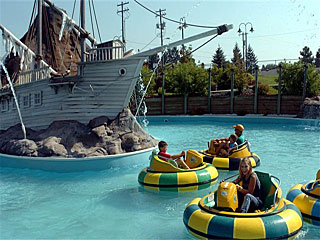 The Coeur D' Alene, Silverwood Theme Park
L133
iPad Mini 2 16gb
$350
Take home this new Space Grey iPad Mini 2 with retina display. This thin and light design features IOS 8 with iCloud drive and family sharing, ultrafast wireless, many apps included and an A7 chip to give you up to 10 hours of battery life.
L134
Reserved Parking Space
$500
Are you needing relief from the ECS parking lot scramble at both 8:45 am and 3:15 pm? If so, then this is the item you really need to purchase. Make it happen! Live in luxury and park your vehicle in your own RESERVED parking space for one year! Exp. 6/2016
L135
US Open comes to Chambers Bay!
$550
On June 20, 2015, Chambers Bay will welcome the U.S. Open as it comes to the Pacific Northwest for the very first time in its history. With massive, rolling fairways, towering dunes, undulating greens and unpredictable coastal winds, the traditional linksland course will provide the world's best with a test unlike anything played at a U.S. Open.

These two tickets are priceless!
L136
US Open comes to Chambers Bay!
$550
On June 21, 2015, Chambers Bay will welcome the U.S. Open as it comes to the Pacific Northwest for the very first time in its history. With massive, rolling fairways, towering dunes, undulating greens and unpredictable coastal winds, the traditional linksland course will provide the world's best with a test unlike anything played at a U.S. Open.

These two tickets are priceless!